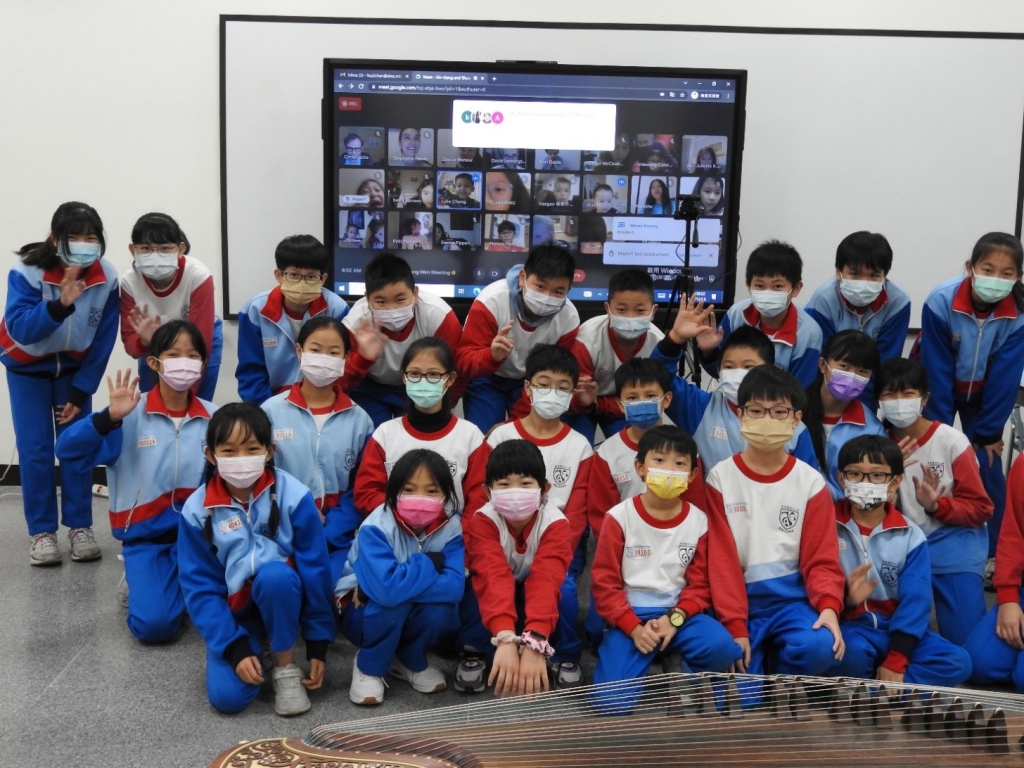 With the mission of promoting the Taiwan's 2030 Bilingual Policy, Education Division of Taipei Economic and Cultural Office in New York (TECO-NY) has been actively cultivating possible sister school partnerships between schools in Taiwan and schools within the four states of its service area. In the year of 2021, with the support from the Education Division of TECO-NY, Miaoli County Xin-Gang Elementary and Junior High School has established sister school partnership with Shuang Wen School, a public school in New York City. It has given both schools' students an opportunity to expose themselves to different cultures, mostly to build the global citizenship and intercultural competence.
"Since we've built up the connection, we have scheduled monthly online courses with Shuang Wen School. Two courses for elementary department students, one course for teachers and students of junior high department" said Principal Yun Daw Wu of Xin-Gang Elementary and Junior High School. A variety of themes were designed for the online courses, such as self-introduction, school life, show and tell games, and Hakka culture and food introduction. Principal Wu also mentioned that before each online course, a preparation meeting would be held by both schools' teachers to go through the details, so that they could make sure their students would have a well-rounded learning experience.
Xin-Gang achieved a remarkable milestone of global learning connections with their sister school Shuang Wen School. More than 150 students participated in the bilateral exchange online courses. Being the first bilingual school in Miaoli County, Xin-Gang has dedicated to create positive association between Taiwan and other countries in the world through the establishment of sister school partnerships. "We encourage students to learn not only from classes, but also from everywhere in between. Our students have cultivated friendship and practiced cultural exchange with students of Shuang Wen School." said Principal Wu.
"Our students' English speaking skill has greatly improved due to the monthly online interactivities. They have gained knowledge and perspectives that are beyond textbooks. Shuang Wen gives them an eye-opening experience. Both teachers and students are benefit from this completely immersive cultural experience." said Xin-Gang.
Dr. Jeremy Kabinoff , principal of Shuang Wen School, said "We appreciate Education Division of TECO-NY for initiating conversation about possible collaboration between Xin-Gang and our school." He also stated that students not only had a chance to practice their Mandarin, but also learned more about Taiwanese culture through the online courses. "We look forward to visiting Taiwan in the near future, and our students can experience cultural exchange in person." said principal Kabinoff.